Technical Assesments
It is very important before you carry out any work in your attic that you seek the advice of an industry professional. If you do not insulate your attic properly to regulatory standards it could lead to future problems.
Our friendly team of experts are always ready to help you and we make it is easy for you to arrange a full technical assessment. Completely FREE!
We do not charge for our technical assessments and our surveyor will provide you with a copy of this technical report.
The report will factor in your current pre-works specifications and all technical requirements needed to qualify you for SEAI grant funding.

Book your free technical Assesment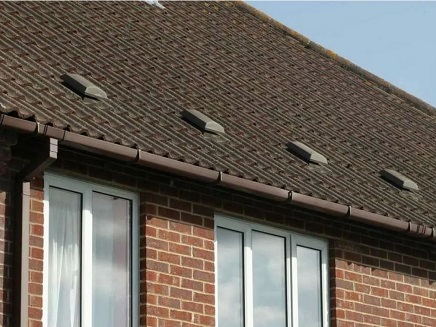 Ventilation
Ventilation is a key component of any attic insulation upgrade. Ensuring the attic space has adequate cross flow of air to remove any build up of moisture is an SEAI grant and regulatory requirement. If your attic does not have existing ventilation don't worry. As part of your upgrade our installation team can install suitable ventilation giving you peace of mind you have future proofed your attic from heat loss and potential future issues. The best type of ventilation will depend on the construction of your property and roof. Our experts will advise you which type of ventilation best suits your home and requirements.
Other Services
Attic Clearout
If your old insulation is no longer fit for purpose or you are unable to clear the area pre-works, we can also provide full clearout & attic treatment services.
Water Tank Replacement
If your cold water storage is galvanized it will need to be upgraded to plastic in order to qualify for grant funding. This can be done at the same time as your insulation upgrade if required.
Insulated Flooring
If you are planning to use your attic for storage post work we can also install insulated flooring so you can store & access your stored items safely. This work can also be done at the same time as your insulation upgrade if required.
Attic Stairs

As part of your upgrade why not treat yourself to new insulated fold down attic stairs? Complete with handrails this is also a wise option idea health & safety reasons.